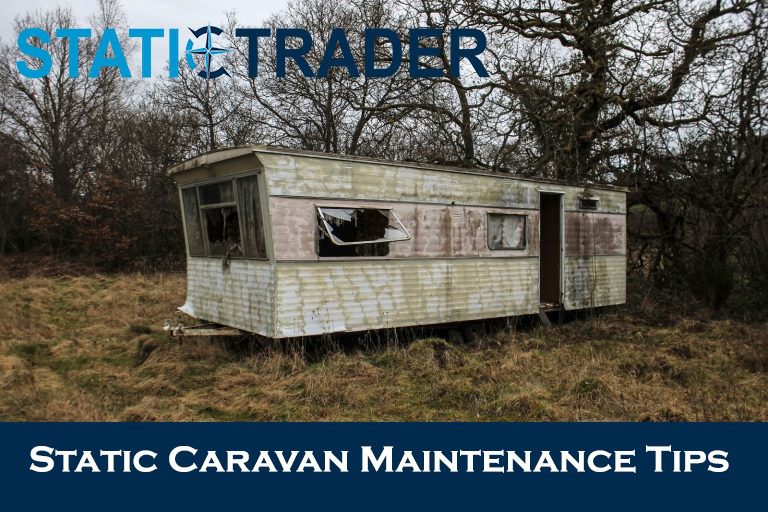 Owning a static caravan in the UK allows you to be able to take well-earned breaks whenever you get some free time. One of the main benefits of owning a static caravan holiday home is that it is relevantly easy to maintain.  
A static caravan is a home away from home; something that should be treasured just as much as the memories that are made within its confines. That means looking after your caravan by keeping it in pristine conditions. After all, you wouldn't want to live in a poorly maintained home for the rest of the year, so why should your holiday home be any different?
Below are we have put together some helpful tips and advice on how to get the most years from your static caravan holiday home.
The first static caravan maintenance tip is probably the most obvious but also most important: Keep your caravan clean at all times – if you have any washing up laying around, ensure you do it to avoid a build-up of mess and clutter
Clear leaves off the roof – rotting leaves can damage the roof, potentially leaving patches of rust that may require maintenance
Keep gutters free of debris especially during the autumn and winter months
Keep the outside panel clean – Wash the outside of the caravans at least twice a year with a cloth or a jet wash and use a car shampoo to protect against damage from pollution and bird poo
Check the Chassis regularly for corrosion and use a wax oil to keep the chassis free of rust
Keep all air vents closed when you not using the caravan and regular clear all air vents of any debris that may cause a blockage
Regularly open windows to allow air to circulate; helping to prevent against damp which can be expensive to treat in caravans
Keep all windows secured and doors locked when you are not in your caravan, just as you would in your home
Ensure that all annual safety checks are carried out on boiler and gas systems – this is for the safety of both you and other residents
Change your fire and gas alarm batteries every year and ensure that fire extinguishers are in date.
Inspect your caravan's drainage system for blockages or water that could freeze over in the winter months – ensure that you have turned off your water and gas supply beforehand
Make sure that all water has been drained from the cistern after flushing the toilet
Make the most of your static caravan by taking into account these tips to help keep your static caravan well maintained.
Looking to Buy a Used or New Static Caravan?
Static Trader has a wide selection of new and used offsite static caravans available for you to buy to us as temporary accommodation on your land including a wide range of static caravan manufacturers. Whether you want a single, double, or lodge style static caravan we have the right unit for you. We also buy caravans so if you wish to upgrade and sell your current range of static caravan, we will be happy to purchase them back from you.
Why not view our current stock of used and new static caravans on our website here – Buy a Caravan – or call us on 01424 774 759 to get more information or to book a viewing. Viewings at our Rye-based static caravan showground are highly recommended. So why not pop down and let us show you around the static caravans models you're interested in, answering any questions you may have. We stock all the main static caravan brand manufacturers including Atlas Leisure, Willerby, ABI, Pemberton, Carnaby, Swift, and Delta.
Static Trader understands that finding the right static caravan to fit your needs as well as your plot can take up a considerable amount of time. Start a conversation with us early in your search and if you can't find what you're looking for from our range of off-site statics for sale, we'll make every effort to source one for you.
If you need to upgrade what you already have, or you just wish to sell your static caravans you already own, then provide us with the information and we will get back to you with a price – Sell My Caravans
Sell Your Static Caravan to Us Today
Static Trader will always guarantee to offer a fair and reasonable offer to purchase your caravan